Perfect Your Stroke With Swim Coaching At Team Triumph
Swimming can be the most challenging part of a Triathlon for some athletes. And it's certainly one of the best total body workouts you can do. At Team Triumph, we're about combining the two: perfect your strokes for the best triathlon time yet or use it to get your body in shape just for the heck of it. Either way, our Swim Coaching is perfect for you!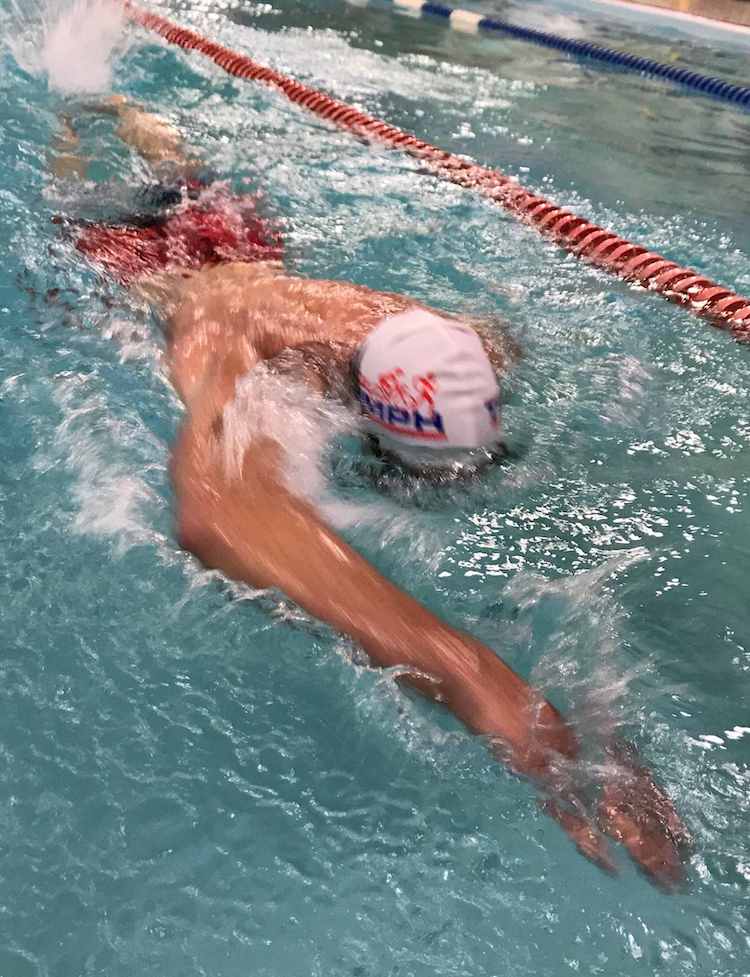 Swim Coaching Offers You Training Like No Other
There really is no match for the workout you can get in the pool. It's low impact and perfect for all ages, but you'll burn hundreds of calories in a hurry by coordinating your body into one fluid motion.
With our Swim Coaching at Team Triumph, you'll gain:
Lean, powerful upper body muscles
Healthy, sustainable fat burn
Strong, toned legs
A stable, ripped core!
Cut Valuable Minutes From Your Time!
Learn More!
Using Total Immersion swimming and magical skills and drills, Team Triumph has developed a reputation for teaching sinkers and non-swimmers how to swim at any age. Our Swim Coaching allows athletes of all ages and experience levels to thrive by adapting our classes to your goals and priorities. Our classes are much smaller than most triathlon clubs and masters clubs. This low swimmer-to-coach ratio allows our coaches to observe each swimmer in the pool and provide feedback on a practice-by-practice basis.
Feed off the energy of your classmates and your instructor to:
Push your body to new heights
Work through setbacks and plateaus
See real, lasting results!
Sign Up Today For Our Ottawa Swim Coaching
Get more from your workouts today! Join Team Triumph in Ottawa for the best Swim Coaching you've ever seen. To get started or to request more information, simply fill out the form on your screen today and a member of our staff will take it from there!

REGISTER NOW