We Offer Private and Semi-Private Adult Swim Lessons Too!
Learn to swim and learn to get faster by becoming more efficient in the water. Our certified swim coaches use the Total ImmersionTM swimming drills and other skills to help you become more confident in the water. Coach Julia has attended two Total Immersion clinics and has been using this magical way to teach swimming for the past 15 years. She has since shared her knowledge with the other coaches and athletes. Improve your stroke and learn to swim efficiently.
Learn More!
Fill out the short form to get started today!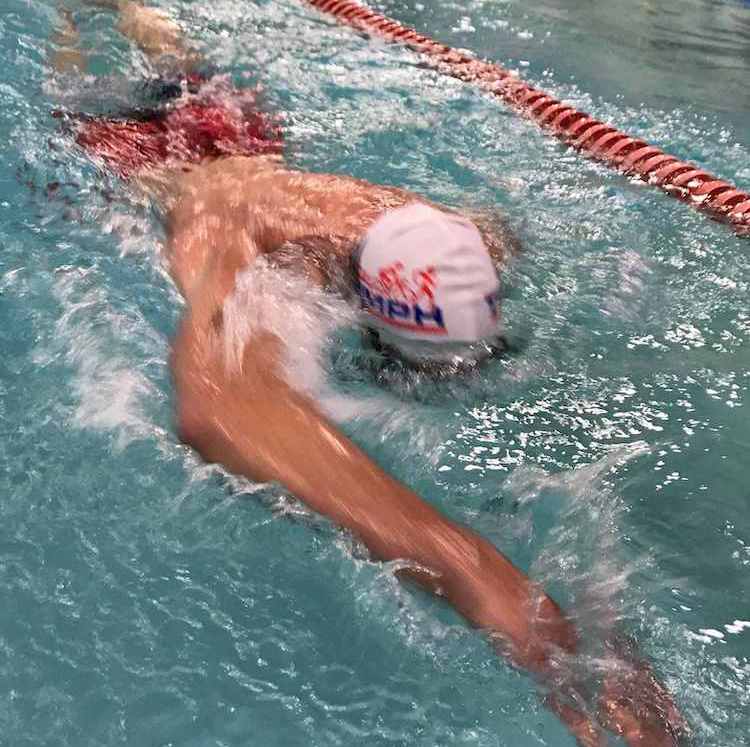 Swimming can be the most challenging part of a Triathlon for some athletes. And it's certainly one of the best total body workouts you can do. At Team Triumph, we're about combining the two: perfect your strokes for the best triathlon time yet or use it to get your body in shape just for the heck of it. Either way, our Swim Coaching is perfect for you!

With the help of our skilled coaches, you'll quickly improve your lap times by becoming more

efficient

in the pool. Our coaches never take their eyes off you while you're swimming so they can be sure to help you improve at every class. We use Total Immersion swimming drills and other tips, tricks and skills. Swim training is all about

power

and

efficiency

and we can help you master both. Join Team Triumph in Ottawa and experience the passion our swim coaches have to help you become your best!